Epic and Puranic Bibliography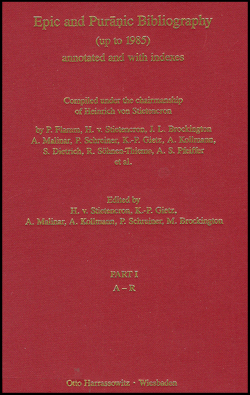 The Epic and Puranic Bibliography On-Line publishes the work of over a decade of the "Tübingen Purana-Project". The on-line bibliography contains all entries of the printed version Epic and Puranic Bibliography (up to 1985) annotated and with indexes (Wiesbaden: Otto Harrassowitz, 1992) as well as the yet unpublished work of the second phase and the new entries which are now added to the more than 13,000 entries available from the first two phases.
EPB On-Line is "interactive" as every user can contribute new entries to this bibliography.
All questions and comments concerning administration or contents may be addressed to epb(at)uni-goettingen.de.
The database is available here.